Testimonials
What Others Are Saying About Bee Green Removal!
Arlene from Santa Clarita.
Christian and another gentleman came out today and removed a swarm of bees from a sweetpea bush in our front yard. The swarm was in the early stages of building a hive. They also removed branches that had wax and sprayed the yard to keep the bees from wanting to return. They were very professional and informative. I am so grateful that there is a service that we can call that will relocate bees instead of kill them like the exterminators do. I highly recommend the services of Bee Green and will use them again if necessary.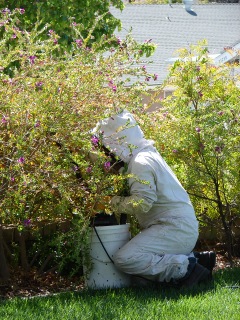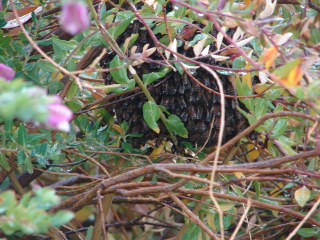 L and C Studio City
We would like to give a big thank you to Julio and his assistant for their remarkable work yesterday removing our bees and huge hive in our roof! We could not have chosen a better company, and the boys were polite, friendly, and very professional. Good to know the bees will go to a new home, out of harms way! You guys are the best.
Julio and his assistant came to my house on Tuesday to remove bees from the side of my house. Little did I know there were about 5000 bees behind the electric panel door. OMG moment! They removed the bees while my neighbors and I watched. Julio explained all about the process and it was fascinating. I appreciated his professional and friendly manner. Thank you for a job well done. I would recommend your company to anyone needing assistance in bee removal.

Sincerely, Nancy Jumper